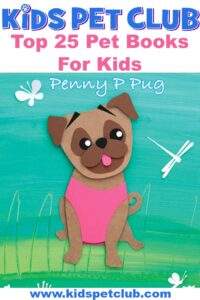 Top Pet Books For Kids
Hey Pup Peeps,
I like to read books about pets, especially dogs. What about you?I was just going through my summer reading list so I thought I would share some of the best pet books I found so far.  Let me know in the comments if you have read any of these or know any more good ones.
Thanks, puppy pals! xx Kilo the Pug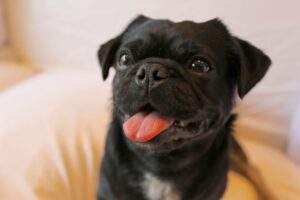 Paw Patrol: Itty Bitty Kitty Rescue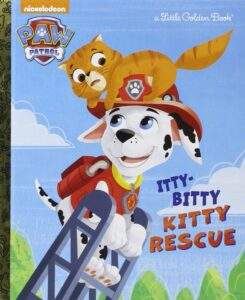 The Paw Patrol leaps into action to save a little kitty from danger! The Paw Patrol TV and book series are full of fun and we love the characters and the way they work together to solve problems. They teach kids about different professions.
2. Peter Rabbit by Beatrix Potter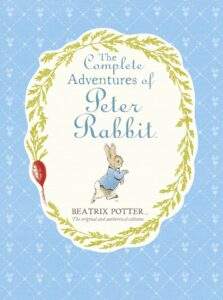 Bunnies make great pets, but these famous rabbits can get themselves into trouble in the garden! Read along as the cunning Peter Rabbit sneaks into the carrot patch and evades capture.
3. Biscuit by Alyssa Satin Capucilli
This pint-sized book tells the story my parents know all too well – bedtime equals snack time, play time, basically anything but go to sleep time. I particularly like the illustrations of this little cutie.
4. The Hundred and One Dalmatians by Dodie Smith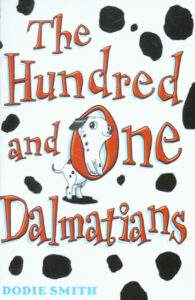 How many dalmatians is too many? Certainly not 101! These lovable puppies evade the grasp of the evil fashionista Cruella Deville.
5. Aristocats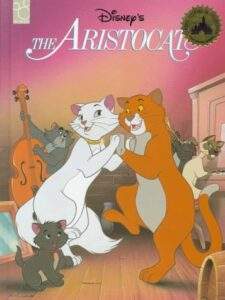 Who doesn't love the classic tale of two kitties from across the track falling for each other? A wonderful story of friendship and adventure.
6. Clifford by Norman Birdwell
Although Clifford was the runt (or smallest) of the litter, the love of his little owner, helps him grow and grow and grow.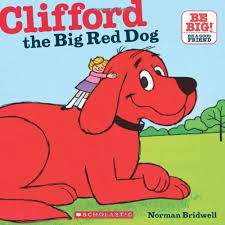 7. Where's Spot by Eric Hill
This is an old one from when I was younger but still one of my favourite picture flap books because I love hide and seek. The simple and cute adventures of curious Spot.
8.
My Snake Blake by Randy Siegel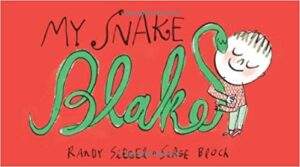 A little boy's father brings home a big green snake one day, much to his mother's surprise! The boy instantly forms a bond with his new pet snake, Blake!
9. Chester by Melanie Watt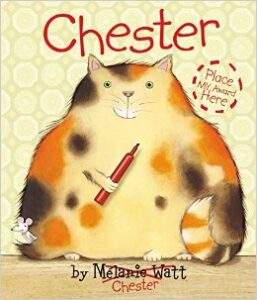 While the author tries very hard to write a story about the mouse in her house, her loud and self -obsessed cat Chester decides to re-write the tale.
10. Cats Night Out by Caroline Stutson
Its amazing what two cats can create when they go out at night on Easy Street. Enjoy the great pictures.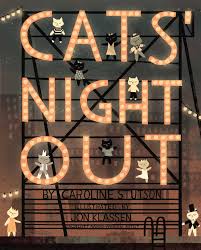 11. Marshmallow – Clare Turlay Newberry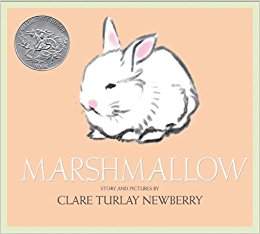 Filled with beautiful ink brush illustrations, a bunny comes to live in a house with a cat, their new found friendship defies the odds.
12. Tumford the Terrible – Nancy Tillman
Tumford is known for being a terribly mischievous cat, knocking over things in the house and doesn't apologize! Will Mumford ever learn to behave, or even just say sorry?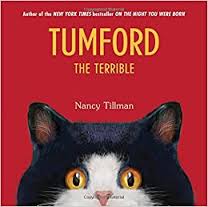 13. Sparky the Fire Dog – Don Hoffman, Todd Dakins
This adorable Dalmatian puppy is an important member of the team at the fire station. But he's more than just a cute character in a book: Sparky is the official spokesdog for the National Fire Protection Association (NFPA), and what he has to say can actually save lives. This canine hero rescued a little girl and her family, and now he's helping kids become junior fire inspectors right in their own homes.
14. Goldfish Ghost – Lemony Snicket, Lisa Brown
Although his home was pleasant, Goldfish Ghost often gets lonely in his little fishbowl. Determined to find a new friend, he sets off into town only to find that no one notices Goldfish Ghost… until one day, when everything changes!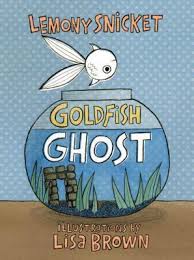 15. Old Yeller by Fred Gipson
The stray dog was ugly, and a thieving rascal, too. But he sure was clever, and a smart dog could be a big help on the wild Texas frontier, especially with Papa away on a long cattle drive up to Abilene. Strong and courageous, Old Yeller proved that he could protect Travis's family from any sort of danger. But can Travis do the same for Old Yeller?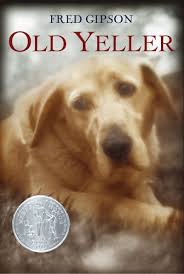 16. Sammy: The Classroom Guinea Pig by Alix Berenzy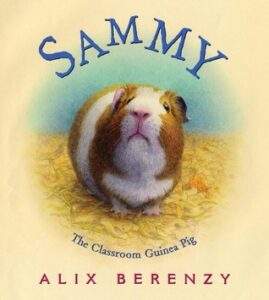 Something is wrong with the classroom's beloved pet Guinea Pig, Sammy…Can you help figure out what is going on? A great book to learn about guinea pig care!
17. Lassie Come Home by Eric Knight
Lassie is Joe's prize collie and constant companion. But when Joe's father loses his job, Lassie must be sold. Three times she escapes from her new owner, and three times she returns home to Joe, until finally she is taken to the remotest part of Scotland–too far a journey for any dog to make alone . . . But Lassie is not just any dog.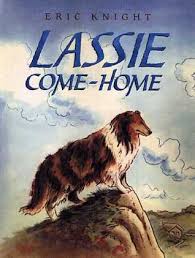 18. Shiloh by Phyllis Reynolds Naylor
When Marty Preston comes across a young beagle in the hills behind his home, it's love at first sight—and also big trouble. It turns out the dog, which Marty names Shiloh, belongs to Judd Travers, who drinks too much and has a gun—and abuses his dogs.Not only will you love the beagle puppy Shiloh, but also his kind-hearted rescuer, who, although young, still shows readers the very best of human nature.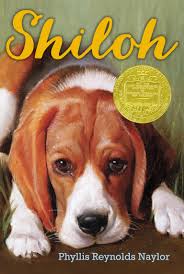 19. The Call of the Wild by Jack London 
This harrowing story of Buck who is transported from his life as a pet and sent to Alaska to become a sled dog where he must adapt quickly in order to survive.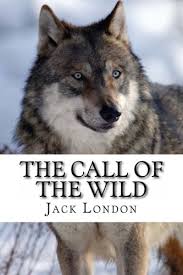 20. Because of Winn – Dixie by Kate DiCamillo
Winn-Dixie proved to be a keeper — a New York Times bestseller, a Newbery Honor winner, the inspiration for a popular film, and most especially, a cherished classic that touches the hearts of readers of all ages.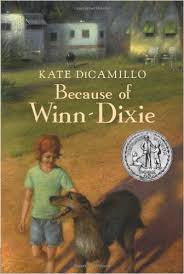 21. Pig and Pug  

By Lynne Berry
Pig and Pug are very different (but not really). See how their similarities show up in this mischievous picture book that's perfect for pet lovers.
22. The Great Gracie Chase: Stop That Dog!  

By 
Gracie Rose has always been a good, quiet puppy, but when she barks at some noisy painters she's put outside. Your child will follow Gracie as she takes a walk around the neighborhood, which turns into a hilarious chase. Outstanding illustrations capture the comic fun from a dogs-eye view as the entire town joins in the chase.
23. Schnitzel Von Krumm, Dogs Never Climb Trees (Hairy Maclary and Friends)  

By 
Schnitzel von Krumm – with the very low tum – is up to mischief, chasing, digging, hiding and hustling. He should remember that dogs never climb trees – but that's not going to stop him scampering right to the very top of the tree!
24. Ribsy By 
Henry's dog, Ribsy, gives a dog's-eye view of the adventure of a lifetime.
Good ol' Ribsy's ever-curious mind has always gotten him into scrapes, but this time he may have gone too far. After a comical turn of events, Ribsy finds himself in the wrong station wagon with the wrong children. Ribsy will do anything to find Henry, but there's plenty of excitement to be had along the way—and scoring a touchdown for a local high school team is only part of the fun!
25. My Dog Is the Best  By Laurie Ann Thompson
What do you get when you combine one energetic, enthusiastic little boy with his sleepy but tolerant dog? Unconditional love. My Dog Is the Best celebrates the special bond that exists between a young child and a beloved family pet.
Don't forget our very own! Penny P Pug
We are also developing our picture book series Penny P. Pug, about a curious mischievous little pug, her brother Digger the Dachshund and her friends. This cute little girl has "things to see and things to do, things to smell and things to chew".