Hey Pup Peeps
Have fun with our pet games and activities for cool kids  X Kilo the Pug
Collage Maker Game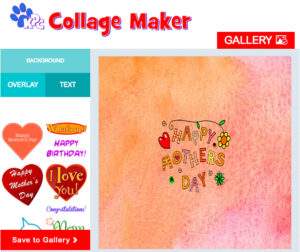 This is such a cool craft game. You can make beautiful cards or funny designs and collages for yourself and your friends and family with our super fun Collage Maker featuring guess who – yes me – Kilo the Pug (and other pets).
You just click on Background and it will show you lots of great backgrounds. Choose a background, highlight it and click on "add" then go to Overlays and click. You will see tons of cool overlays for special occasions and fun. Choose decorations and click on them. Then you can drag them around and size them.
You can watch our How-To Video here to see how it works (and don't forget to Subscribe to our YouTube Channel)
I made myself a unicorn pug for my Mom.
Click Here to Play the Collage Game
Pick Up The Poop Games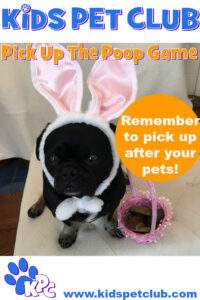 Dog poop is gross but you've got to clean up after us. Leaving Poop lying around causes all types of problems.
We have developed a live and an online game to help spread the message and about being responsible pet owners and make "Picking up the Poop" more fun.
Click here to get the instructions for the live "Pick Up The Poop" game.