10 Fun Facts About Rabbits You Should Know
Rabbits are warm blooded mammals. They come in all different breeds, shapes, sizes, and colors. Some have upright ears, others have ears that hang down (lop-ears), and a few have in between ears, with one ear up and one ear down. They have big eyes, whiskers, and cute little noses. They have 4 legs and paws.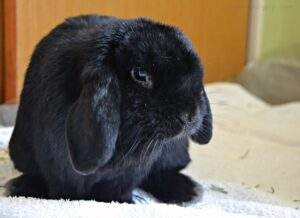 Is A Rabbit The Right Pet For Your Family?
All rabbits look cute and adorable, like cuddly plush toys, but are they the right pet for your family? They require lots of care, attention, and exercise and can live many years. Some rabbits are very sociable and can even be trained but others might not like to be pet by kids. So many rabbits get returned to pet stores or sent to rescues after Easter because kids and parents did not do their research and don't know their facts about rabbits. Don't be one of those kids.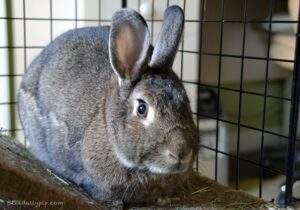 Here is some basic information about rabbits to help you decide if a rabbit is right for you.
Bunny Basics: Ten Things You Need To Know About Rabbits
Thank you to our friend Kristen Avery for sharing what she knows about rabbits with us.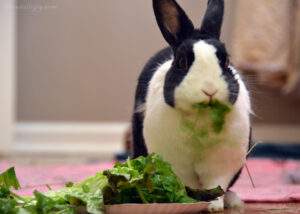 What do they eat? Rabbits are herbivores, which means they don't eat meat likes cats and dogs. Rabbits eat hay and greens like romaine, red leaf and green leaf lettuce and herbs like basil, cilantro, and parsley. They need two salads a day and should always have access to fresh hay and water. 

For most bunnies, pellets are optional and should be more of a treat. Timothy hay based pellets are the best for rabbits. 

Avoid pellets that have ingredients such as bird seed, dried corn, peas, or fruit.
Rabbits injure easily. Their skeletal system is much more fragile than cats and dogs. Although they are fun to have around, you can't play with them in the same way you might with a cat or dog.
Rabbits live longer than other small animals. With good care, pet bunnies can live 10-12 years. They do not need shots like cats and dogs, but still should see a veterinarian once a year.
Rabbits don't generally like to be picked up. Rabbits usually like to keep their paws on the ground and are most happy when you sit quietly at their level. If they do need to be picked up, it is best to ask for help from a grown-up who can hold them securely. When they are nervous, rabbits can kick out and injure their backs and spine or scratch you accidentally.
Rabbits are very social and need lots of exercise. Rabbits may be shy initially but tend to be very social and like to hang out with humans. They do best with 3-4 hours of exercise in a large bunny proof space each day. Watching them run and hop around is always super fun!
How Rabbits communicate: Rabbits do not meow, bark or wag their tail. But they do have their own ways of expressing their feelings. When they are happy, they do bunny flops, happy laps, and binkies (little hop spins and kicks). And when they are upset or afraid, they thump their back feet and sometimes grunt.
Where should Bunnies live? They should always live inside in a bunny condo, pen, hutch, or rabbit-proof room. Rabbits are very clean and they are not smelly except for their pee. Cats and rabbits can both be trained to use a litter box but make sure you use bunny litter box materials, which are different from those for cats.
How do Rabbits move? Rabbits have extremely strong, long hind legs and "hop" around, unlike most other four-legged mammals that run on all fours. They can hop very fast and high and far forward. A speedy jackrabbit has been reported to hop up to 45 mph (72 kph). They are also good diggers and can be escape artists if left outside loose or in a pen without a roof or floor.
How do Rabbits see? Primates like humans have eyes on the front of their faces and see mainly straight ahead. Probably to avoid predators while hopping around on the ground, rabbits have eyes high and to the sides of their skulls. This allows them to see nearly 360 degrees in any direction, as well as above their head (for example a big bird coming towards them from the sky). They do not see as well directly in front of their faces. Rabbits tend to be farsighted.
How do Rabbits smell? Rabbits have 100 million scent cells and have a very good sense of smell.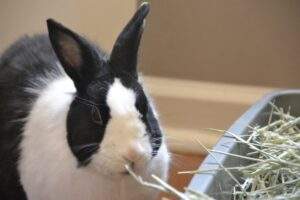 About Kristen Avery Who Shared These Facts
Kristin Avery is a great friend who promotes pet care, rescue and adoption through her writing, photography, and volunteer work. She writes for several pet sites including award-winning The Daily Pip. Pip was her beautiful dog.
Do you have a Rabbit? Can you share any tips or facts or stories? If you are thinking of getting a rabbit, don't forget to check out rescues.