Photos Of Kids and Pets From A Great Weekend At the Canadian Pet Expo For Kids' Pet Club!
Hey Pup Peeps,
Kilo the Pug, roving canine reporter here. We had a blast last weekend at the CPE at our Kids' Pet Club booth hanging out with Pets and Kid Pet Pals old, and new.
There were cats… and spiders…
Cat pet palss Declan and Avalie, and Snake and Spider pet pal Zoe stopped by to chat about themselves and their pets.
Later, at her family booth, Zoe showed us a couple of really cool arachnids that, while giving me the heebie-jeebies, made others stop and stare at the little girl with a spider bigger than her palm! GRRRR.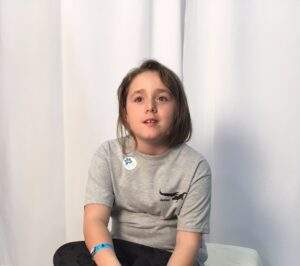 Snakes, Turtles and Lizards…
We also were joined by reptile pet pals Sky Lily and Raina who spent Friday and Saturday educating kids and adults alike on snakes, turtles, and even a gecko!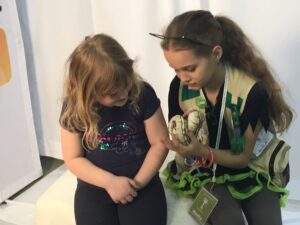 They took great care in showing people how to properly handle snakes, many for the first time. Several overcame major fears and found out that pet snakes do not usually bit and are not slimy.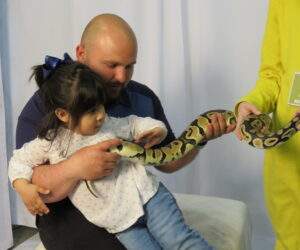 Dogs, lots of Dogs…
Our Dog pet pal Jordan was performing with the Woofjocks, putting on a great show with all kinds of cool tricks. She even tried to teach me a thing and I got TREATS!!
And so much more!
Pet Pal and fellow reporter Josie (AKA Jocelyn) was a great help, doing tons of interviews with celebrity dogs, different pet rescues and welcoming our new ambassadors with a smile!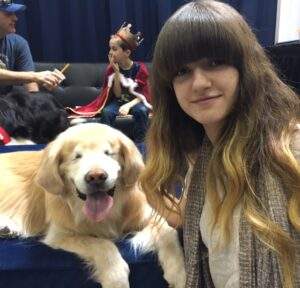 Speaking of new Pet Pals…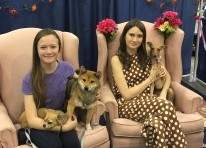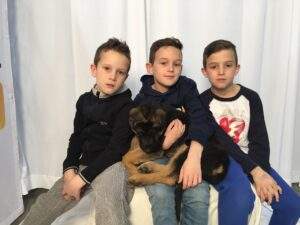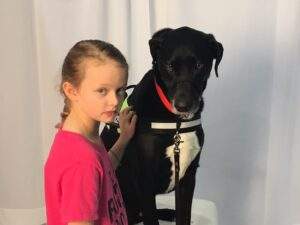 Check out the gallery for even more pics from the Canadian Pet Expo and of our new pet pals!