Are you getting a new pet fish? Are you adding to your aquarium? You're in a good place to find out tons more about fish from the scales to the fins! Fish are interesting aquatic animals that are fun to watch, and fun to study.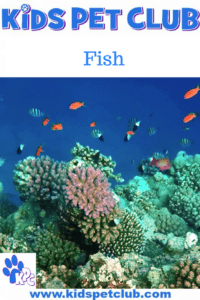 Fish Facts
Did you know fish are cold blooded? That means they are unable to regulate their own body temperature.
Fish are one of the oldest families on earth, with some fish fossils going back millions and millions of years!
Fish absorb oxygen from the water through their gills. Even though they live underwater, they still require oxygen to survive.
Fish Care
With so many varieties of fish, fish care can be quite simple to quite complex. It's important to research the variety of fish you're getting before you get them. Each fish requires a different tank size requirement, water type (salt or freshwater), food source, and some are picky about what other fish can be in their tank.