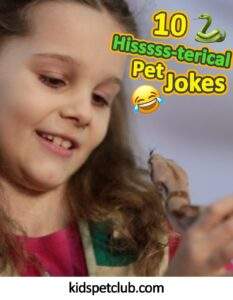 Hi Pet Pals and Pup Peeps,
Kilo the Pug and Popcorn the Snake here with a few of our favorite pet jokes for kids? I think they are hiss-terically funny, don't you?? Get it? Hisss. Woof. Check out the video and subscribe for more.
1.What does a snake like Popcorn wear to the beach?  A Py-Thong! Get it – he's a ball python hehehe.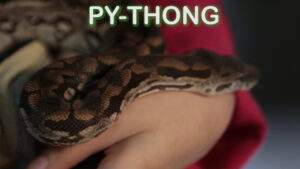 2. What is a snake's favorite dance? The Mamba. LOL.