Make These Adorable Homemade Cat Toys
With The DIY Dogs
What's up my Pup Peeps?
It's Kilo the DIY Dog here with a big shout out to all my Kitty Peeps. Today's craft is all about cats…grrrr.
I sat down with my Handy Human and we made a whole box full of DIY cat toys for her favourite feline, Bean. Luckily I still got treats and to play with the toys first.
You can watch this handy-dandy video on how to make each of the toys and deck out your toy box to make it extra cool, or you can read the written instructions below.
How To Make A Pipe Cleaner Spider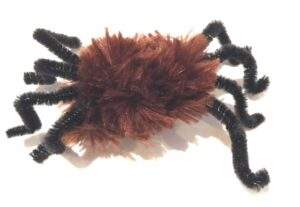 Things you need:  3 Pipe Cleaners
Steps:
1: Cut two (2) of the pipe cleaners in half.
2: Twist the four (4) pieces together in the middle to make eight (8 ) spider legs.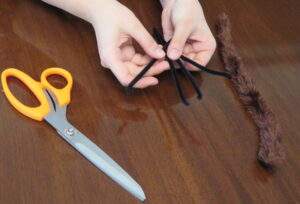 3: Wrap your third pipe cleaner around the centre to make the body of the spider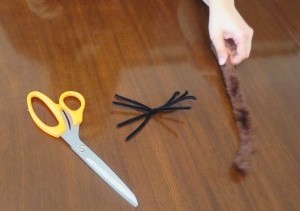 4: Fan out the legs.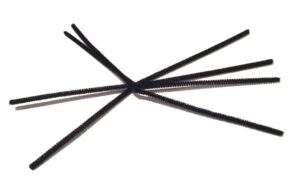 5: Bend them slightly in the middle to give your spider knees.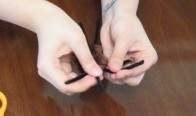 5: Bend the very tip of each leg to make it look like a foot.

6: Play with your Cat!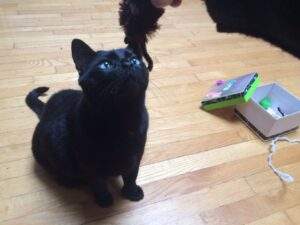 How To Make A Pipe Cleaner Pom Pom Wand Toy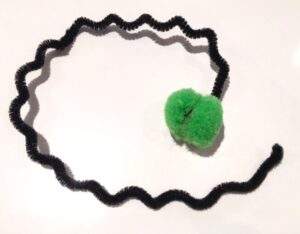 Things you need: 2 Pipe Cleaners, a Pencil and a Pom Pom/Feathers/String
Steps:
1: Start by wrapping the ends of the two pipe cleaners together so they are attached firmly and make one long one.
2: Wrap the long double pipe cleaner around a pen or pencil to give it a spiral shape.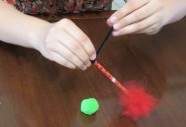 3: Stretch it out a little and attach your pom pom, feathers or anything that dangles to the end securely by twisting the pipe cleaner around.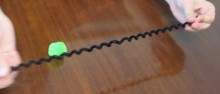 4: Play with your Cat.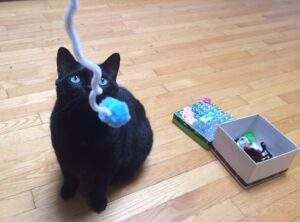 How To Make A Pipe Cleaner Ball-In-A-Cage
Things you need: Tin Foil, and 1 or 2 Pipe Cleaners
Steps:
1: Take the piece of tin foil and scrunch it up into a ball.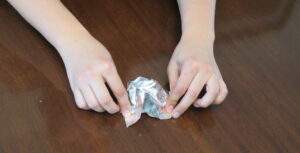 2: Use one or two pipe cleaners to wrap loosely around the tin foil ball like a cage.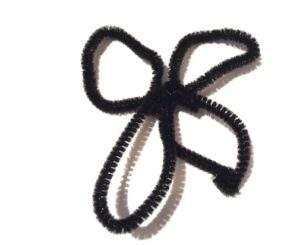 3: Do this by making loops in the pipe cleaners and weaving them together.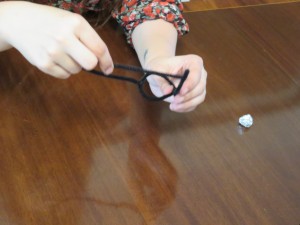 4: Attach the loops of the cage together in a few points so the ball won't fall out by twisting together the pieces.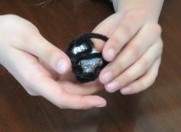 5: Close the holes by just adjusting where the pipe cleaners sit around the tin foil.
6: Play!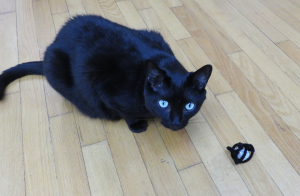 How To Make A Mini Cork Scratch Toy

Things you need: A Wine Bottle Cork, String/Twine, and Feathers/Paper bits/Several short pieces of string
Steps:
1: Take the cork which may already have a hole in the end from an opener (if not, get some help to make a small one with a safety pin or opener) and use the tip of a pen or a pencil to push the ends of your feathers, string or paper in as deep as you can.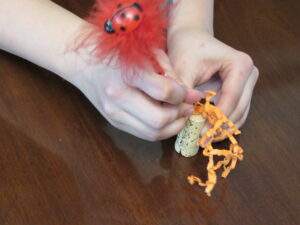 2: Cover your cork with string by just wrapping it around the whole thing and tucking in the end.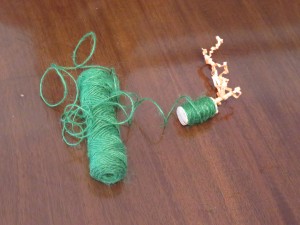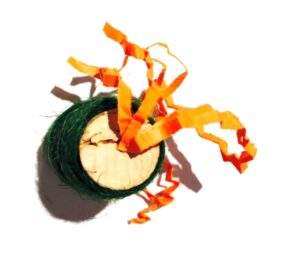 3: Play!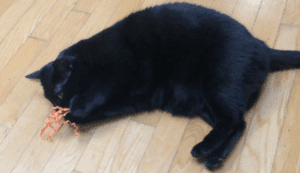 How To Make An Awesome Box For All Your New Toys To Go In
Things you need: A Box with a Lid, Decorative Tape, Stickers, Label, and any other Decorations you want.
Steps:
1: Take a box with a lid like a shoebox or something and get some stickers and decorative tape to jazz it up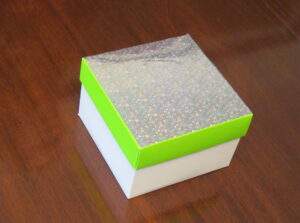 2: Decorate your box! We used a sheet of glittery tape for the top of our box, stuck some cheetah print tape on to dress up the sides and then some cute cat stickers to give it that extra Pop!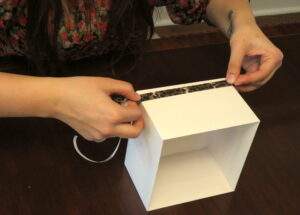 3: You can use a chalk or regular label too to write your cat's name and make the box your own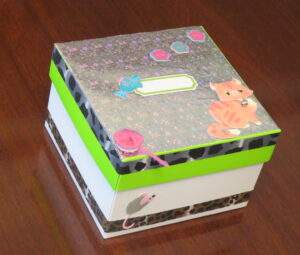 4: Play! (Because we all know your cat is going to like the box better than the actual toys.)
Never leave your cat unattended to play with small toys, especially ones with string or bits dangling off as swallowing these can be dangerous.