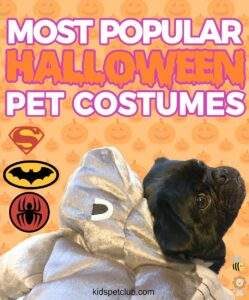 Hey Pup Peeps,
Kilo the Pug here getting ready for This Frightfully Scary Halloween. We have a family party tonight then tons of kids trick or treating on Tuesday night.
My Mom loves dressing up and that means dressing me up too sometimes. I am not such a fan but I LOVE treats and praise.
We find ours on Amazon, and at thrift stores, Dollar Stores, PetSmart, Pet Valu, Pet Expos and discount or second hand clothing stores.
As you know, I am a DIY Dog and you can see how to make my Red Tape Bow Tie here if you click.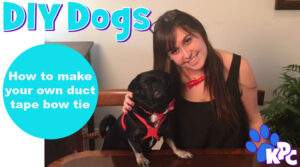 Just in case you need some last minute ideas, check out this video (Yes That's MEEEE!):
10 Most Popular Human Halloween Costumes Trending 2017
So what are the most popular human costumes trending this year according to Dr Google?
Wonder Woman
Harley Quinn
Clown
Unicorn
Rabbit
Witch
Mouse
Pirate
Zombie
Dinosaur
They make sense but I would have expected more Batman, Star Wars, Disney and Paw Patrol.
10 Most Popular Halloween Costumes for Pets
Some of the most popular Pet Halloween Costumes expected for this year are:
Pumpkin
One of my favorite most comfy costumes- easy to put on and take off and nice and soft.
2. Hot Dog
3. Bumble Bee
4. Devil
This is an easy one LOL.
5. Batman Character
If you do get treats for your dog (or BatPug), make sure you train them to do some tricks for those treats. I did a "Shake a Paw" video for your to see how I learned that and other cool stuff.
6. Dog
7. Lion
8. Pirate
9 Ghost
10 Witch.
Keep Your Pet Safe and Happy on Halloween
Make Halloween fun and safe for both of you.
Always choose pet clothing that is safe and comfortable to wear.
Make sure your pet can easily stand, sit, lie down, walk, and use the bathroom at any time while in costume.
Always double check f there are things sewn onto the outfit, your pet may try to eat them and can get really sick.
If your pet doesn't like getting dressed up, don't force him or her. I hate putting my paws through tight sleeves or wearing much so I often just have loose soft things or a simple bandana or collar or harness or vest instead.
Halloween is the second most common time for dogs to get lost (after July 4th in the US), and a common time for poisoning.
Do not leave Halloween loot, candy and chips in reach. I will steal chips and chocolates, wrapper and all. Chocolate, grapes and sugar free gum and candy are particularly dangerous.
Stay safe this Halloween by making sure your dog doesn't escape or eat anything dangerous like chocolate or candy, decorations, or costume pieces.
Always contact a vet or the ASPCA Hotline immediately if they do eat something they shouldn't.
Don't leave your pet unsupervised or in a high traffic area.
Make sure your dog can't get out the front door while handing out candy. Maybe keep them in their crate with or in a room away from the action if they get anxious or over excited like I do.
Make sure tags and microchips are up-to-date, detailed and on.
If you do have to take your pet out, keep them on a leash during Halloween!
What are you wearing? Will you be dressing your Pet?