Pets, especially dogs, can be a great addition to the family. Do you know all the reasons why?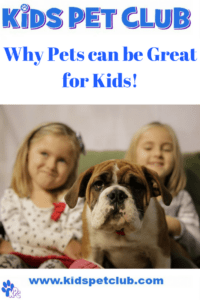 Did you know that growing up with a pet like a dog may actually help the health and well-being of children in numerous ways? Pets can provide judgement free love and support, help kids build relationships, boost their self-esteem, and help to lower stress levels for the whole family (as long as the pet is trained). Learning life lessons like responsibility and collaboration, along with exercise and companionship can also be amazing benefits.
Many of us remember begging our parents for pets as children, with what seemed like pretty good evidence like "Todd down the street has one!" and "I got good grades!" If our parents still refused, we vowed to allow our future children the puppies and kitties we never had. However, fast forward to having children, juggling family, finances and a job, and trying to keep the house clean and pets may seem like the last thing we want to add to the mix.
Pets can definitely be an investment of time and money, but there are some really good reasons why you may want to consider getting your child a pet:
#7: Teaching Children Empathy
Young kids can be pretty focused on themselves. Taking the time to think about others can be hard for them. The ability to consider that other people have their own thoughts, feelings, and desires typically develops in a child between the ages of 4 and 5 and is the precursor to empathy.
Empathy and emotional intelligence can be fostered and encouraged in a child in many ways, including getting a pet. Psychologist Robert Poresky has shown a correlation between attachment to a pet and higher empathy scores. Pets allow a child to take an animals feelings and desires into account in a fun way. Knowing a dog likes belly rubs may be the start to comprehending more complex psychological phenomenon.
#9 Looking at Cute Baby Pets like Puppies and Kittens and Playing with Pets May Improve Learning
Playing with and looking at cute pets is fun, but it may also help a child's ability to reason and think complex thoughts. In a 1989 study by Laurel A Redefer and Joan F Goodman, toddlers with pets had better motor skills and cognitive development than those that lived in homes without pets.
Published online in the journal PlosOne, the Japanese research paper, entitled "The Power of Kawaii: Viewing Cute Images Promotes a Careful Behavior and Narrows Attentional Focus," concluded that looking at cute images can boost attention to detail, overall performance and memory. The study was done with older students and adults but I have no doubt it can help kids too.
An Austrian study demonstrated better attentiveness, improved behavior, more cooperation between children and reduced noise in classrooms when therapy dogs were introduced to primary school programs. This is good news for households with dogs and kids.
#10: Pets Can Detect Health Issues such as Cancer, Seizures or Low Blood Sugar 
It is shown that pets can sense when there is something going on inside a person's body. There are a lot of cases where a person's pet has helped them realize that they have a tumour or low blood sugar. Some patients with epilepsy have even reported that their dog is able to tell when they are about to have a seizure. "Dogs alert in different ways … Most of them become visibly distressed in some way. They will start licking their person or pawing at them. It's extremely common for the dog to tug their person toward the ground, as if they want them to lie down." says Jennifer Arnold, founder of Canine Assistants in Georgia.
Nettle, an intelligent, two-year-old Yellow Labrador Service Dog with a truly keen sense of smell, joined the Bordman family in 2013. She provided Terry and Beata Bordman with a much needed extra set of paws  to help care for their 12-year-old twin daughters Brooke and Jade who suffer from two life-threatening conditions: Type 1 Diabetes and Celiac disease. Nettle saved Jade's life when she went into an unexpected diabetic crisis in the middle of the night.
Bonus # Dogs may also keep your home safer.
There is evidence that homes with dogs are less likely to get broken into so that can be an added bonus.
Questions to Ask Before You Get a Pet
Of course, you should ask these questions before you adopt or buy a pet because pets can be an expensive demanding long term commitment:
Do I have the time to care for my pets daily?
Do pets fit our lifestyle? Do we travel often? Do we have space?
Do I have the money for vet bills and pet costs?
Can I supervise my children with an animal?
Does the animal get along with kids?
Do I have the time to train a pet?
What was the reason you got a pet for your family? We would love to know!